The Team
Julie Zniewski
CAS, CEO
Julie has over 30 years of sales and marketing experience in the promotional product and wearable industry and has been with Image Builders since 1994. She purchased the company in 2012. She works with clients in the local area and all over the country. Her areas of expertise are helping clients with programs from conception through fulfillment; she is an line store expert and has a knack for finding the perfect product for her clients on time and on budget. She also has in-depth product knowledge on apparel decoration and is known for meeting tight deadlines.
---
Lisa Landowski
MAS, Sr. Solutions Provider
Lisa has a degree in Marketing from St. Cloud State University and graduated from the St. Cloud Technical & Community College from their Sales and Marketing program. She has earned her Master Advertising Specialist (MAS) designation through the Promotional Products Association International, less than 10% of U.S. professionals in our industry have attained this status. She has over 30 years of marketing experience working for various companies in the St. Cloud area. Lisa was born and raised in St. Cloud where she currently resides. She has been in various clubs and organizations through the years and enjoys giving back to her community. She has been at Image Builders since 1999, where she shares her knowledge of marketing with her clients. Asking a lot of questions is the key to her success to find the right products and services for her clients. She not only works with finding the right promotional products within budget, she also has an in-depth knowledge of wearables and various methods of decoration.
---
Amber Cruser
TAS, Sales
Amber has a degree in Textiles and Merchandising from the University of Wyoming. She has a variety of sales and marketing experience. Her experiences include 7 years of retail experience in sales/store management, and 3.5 years marketing and advertising experience for radio, online, and events. She grew up on a farm in south-western MN, and loves anything to do with her family/children and the outdoors. She is passionate about helping clients tell their story through promotional apparel and products and will work hard to find the right product for your business! She has earned the Trained Advertising Specialist (TAS) designation through the Promotional Products Association International. This designation shows Amber's passion for the industry and demonstrates commitment through continuing education. Earlier this year Amber was awarded a Pyramid Award for her effective use of promotional products in a Goodwill Campaign. Winners of this award are selected by a panel of industry professionals and independent, outside marketing and advertising professionals and are recognized for the outstanding, creative use of promotional products in a variety of client programs and campaigns that resonate with customers and deliver results.
---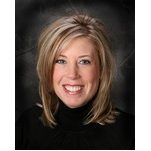 Jennifer Jacobson
Marketing & Sales
Jennifer has over 20 years of apparel experience. She brings a unique perspective as a past buyer of apparel and promotional products. She joins the Image Builders team with a great understanding of technical fabrics and apparel construction. Jennifer's specialty areas include agriculture, construction and power sports industries.
---
Kyia Anderson
Outdoor Specialist/Sales & Marketing
Kyia has over 6 years of experience in sales of promotional product and Custom apparel. She originally got into the business while traveling and racing as a Professional Mountain Biker. Kyia has attended hundreds of events and knows how to find the promotional product you are looking for and backs it up with extensive customer service and dedication. She love's anything that has to do with bicycles or ski's and has been known to throw on the sneakers for some fun trail runs!
---
Dottie Johnson
Sales
Dottie has over 25 years of experience in the promotional business, and has been with Image Builders since 1991.
---
Andi Bobick
Sales
---
Mark Fyten
MAS, Sales
Since his earliest memories of growing up on a Central Minnesota farm, Mark Fyten has been working, changing and learning. In his many occupational incarnations since childhood, Mark has been a bait entrepreneur, farm hand, butter-maker, school bus driver, aircraft mechanic, photographic lab manager, an advertising copy writer, a college recruiter, a real estate agent and a life insurance agent. He has cleaned barns, loaded trucks, roofed houses, dug ditches and carried the mail. In his lifetime of sales experience, he has sold worms, bugs, cars, water softeners, radio advertising, print advertising and restaurant supplies. And that is just the stuff he will admit! Mark has served on school boards, chamber boards, non-profits boards and held office in numerous fraternal, political and professional organizations. Mark earned a BS in Photographic Technology Engineering from St. Cloud State University in 1984.Since 1995, he has been involved in the promotional products industry in both sales and management.
---
Mark Kadlec
Business Manager
Mark has been the Business Manager since 1993. Mark handles the billing, payables, and payroll at Image Builders. Please contact Mark regarding any accounting questions.
---
Traci Aschenbrenner
Customer Service & Order Entry
Traci has been with Image Builders since 2001. Traci handles every order from entry through delivery. She handles shipping and any other task she is asked to do. Traci can help you when your sales representative is not available.
---
L Hy Larson
Graphic Artist
Hy has a degree in Graphic Design and has been designing professionally since 2010. He is also a father of two, and a husband of one. When he isn't toying with Adobe Illustrator, Photoshop, InDesign, This, That, and The Other Thing he is also a High School Speech Coach and an avid contributor / supporter of The Performing Arts. He hails from San Angelo, TX but called Orlando, FL home for many years. Yes, he knows Mickey Mouse.
---
Mat Zniewski
Intern
---
Megan Zniewski
Intern
---